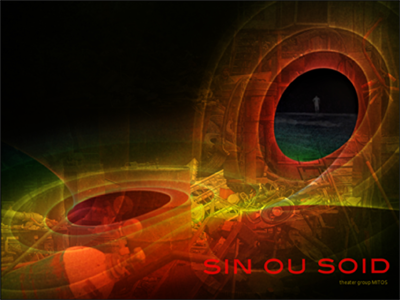 "How the harmonic procedure constitutes part of chaos.. Maybe chaos is harmonic?
What kind pf music is created? What is the core of the live action?"
Creative team
Idea: Lukas Walewski
Distribution
Milena Ugren-Koulas, Nicolas Arcadiou, Giorgos Mavrogenis, Alkis Agathokleous, Lukas Walewski and Argyrou Xanthia, Christoforou Maria, Ppolou Themis, Kastantoni Despina, Nicolaou Themida, Georgiou Irene, Chileti Elena, Kroni Maria, Aristidou Michalis, Kokiantonis Antonis.
Performance
- 4th Performing Arts Festival NO-BODY, Pallas Theatre, Lefkosia, November 2012.