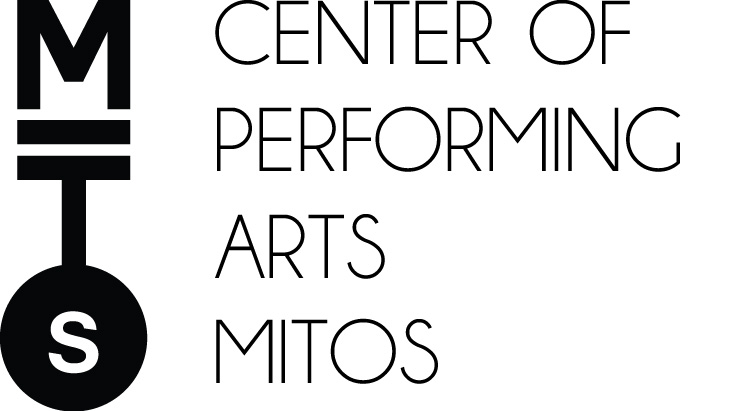 There is no etymology for the word mitos, "μίτος", in Greek it has no linguistic essence. It refers to anything that guides, or helps in the resolution of a difficult problem.
The word is related to the expression "mitos of Ariadne", the ball of thread, that according to mythology, Ariadne handed to Theseus in order to find his way out of Minotaur's labyrinth.
In the Liddell & Scott dictionary we find the main interpretations of mitos: thread, spool, web, the string in the lyra instrument, metaphorical meanings such as "fate's thread" etc. It also refers to Orpheus' poetry, as the seed, the sperm, "στήμοσι δὲ τοῖς αὔλαξι, μίτον δὲ τὸ σπέρμα ἀλληγορεῖσθαι καὶ δάκρυα Διός τὸν ὄμβρον δηλοῦν" ,which means "the stems are the furrows, mitos symbolizes
the sperm and the rain is Zeus' tears".
In SUDA of the Byzantine years, among others, remains a saying: "από λεπτού μίτου το ζην ηρτήσθαι", meaning our life is held by a thread.
The Centre of Performing Arts MITOS is a non-profit organization founded in 2007, by performers Elena Agathokleous and Lukasz Walewski. It is situated at the Old Vinegar Factory, a former traditional vinegar workshop in the historical centre of Limassol, Cyprus.
MITOS's theatre work counts 17 productions and has a track record of diversity and inclusion in its collaborators and themes. It is interested in cultural heritage and its contemporary function and perception, while specializing in the production of experimental ancient greek drama performances.
MITOS's work has been selected to represent Cyprus in festivals and programs in France, Greece, China, the Czech Republic, Poland and has been invited to participate in local, European and international symposiums and conferences.
MITOS's activities focus on establishing a performance platform for the arts in Cyprus through a residency program (theYard.Residency), festivals (Mikro Ancient drama festival, Strange Screen), theatre productions, 'lipasma' theater education program, workshops, screenings, symposiums, 'do not CUT art' weekly radio show, etc. In parallel, MITOS gives emphasis to social issues of the local community and collaborates with European and international cultural networks, in order to support artistic mobility and exchange.
In 2012, MITOS realized "Ariadne's Walk, a journey to the Northside" a Leonardo Da Vinci Programme and was awarded by the LLP (Lifelong Learning Programmes). In the same year ran the "DROUGHT project", in the frame of the Cyprus Presidency 
of the Council of European Union. MITOS was the co-ordinator for the two-year theatrical European Culture program 2007-2013, "Songs of My Neighbours" and in 2014 for the "My Voice", Leonardo da Vinci programme. Furthermore, MITOS participates with the two-year theater program "Hero-isms" in the official program of European Cultural Capital 2017 Paphos. The Centre is supported by the Cultural Services of the Ministry of Education and Culture.